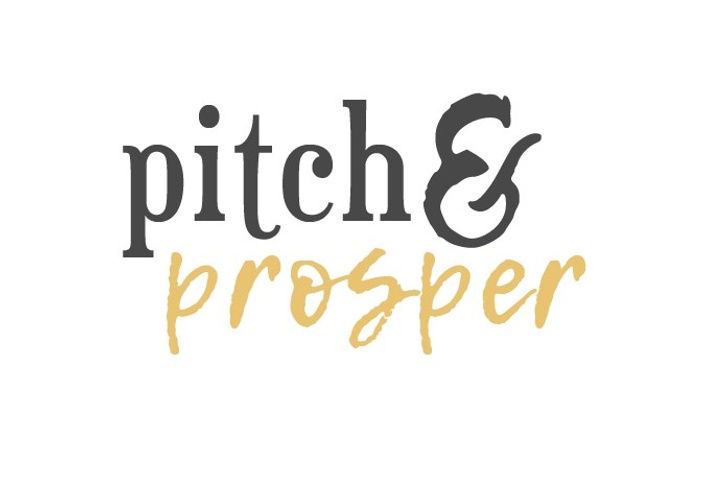 Pitch & Prosper
Identify, find, and sign high paying clients with my successful pitching framework
Enroll in Course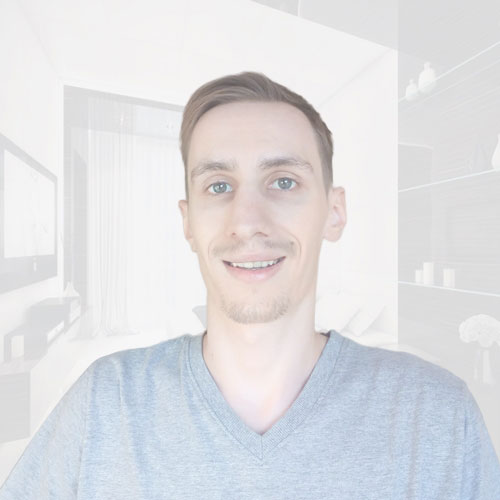 "Holy cow! I only knew about FB pitching, and I was bad at it. This has opened a whole new world for me. I have just gone through the first video and I have to say, you are my hero! I love the way you teach and show examples of everything! I can finally stop feeling like a piece of sh*t when pitching! So grateful!"
- Atila Irmes, Web Designer, AtilaIrmes.com
You probably have one big question:

Where do I find high paying freelance clients?
⁉️

You've been picking up a few low paying gigs from sites like UpWork, applying to job ads like never before, and yet you still can't seem to land those projects that you see other freelancers working on.
You know, the ones that are earning $300+ a piece or have a roster of big-name clients that you dream of working with.
What's the secret?! What are these freelancers doing differently to get amazing gigs that give them a full-time income (and then some!)??
The answer? 😶
They're putting themselves out there and aren't waiting around for clients to come to them (because, let's face it, that ain't gonna happen).
They are pitching themselves to amazing clients AND getting the gigs.
There are two key parts to this successful equation:
1. Find amazing clients
2. Get the gig
To win at steps one and two, you have to know where to find high paying clients, how to position yourself, and when to pitch them.
This is the exact framework I teach in Pitch and Prosper.
Loads of freelancers will tell you that pitching is key to the success of their business, but getting it RIGHT is so much more important than just doing it.
You can send all the pitches in the world, but if they aren't to the right people and don't position you in the right way, you're not going to land any clients. Fact.
Take Elise, who had been pitching for months with very little success before she joined Pitch & Prosper:

She's now one of the top freelance writers in her niche (just Google her!) and is charging £800 per piece because she learnt who to pitch and how to position herself to top name brands.
Writing a couple of paragraphs about what you do and hitting send isn't enough.
Sending out 10 copy pasted pitches each week isn't enough.
There's a strategy to getting pitching right.
It's a strategy that's completely changed my freelance business.

I went from working with:
A leather bag company that I wrote keyword-stuffed blog posts for once a month (if you know me, you know that I'm really not fashion-minded and I HATE keyword-stuffed content)

A Spanish-run apartment company that kept asking for more and more revisions on their property descriptions despite paying me absolute pennies in the first place

A holiday middleman company that paid me $20 to research and write 1,000 words of descriptive, creative copy for their holidays
To working with...
A top-ten social media app company that pays me over $1,000 a month to write detailed stories about current trends (no SEO-stuffing in sight)
A $5,000 project with an online payment solutions brand that had me writing a fun, human-centred email welcome sequence and a series of engaging blog posts about eCommerce and AI
$300 per post for writing about data management and machine learning for an online file-storing service
Trust me, I've been you.
I've sent hundreds of pitches and not got a single response. I've been too scared to send pitches so I haven't. I've been paralysed by not knowing what to write.
But for the past 6 years, I've experimented with different pitches and tweaked my pitch millions of times until it got a conversion rate I was happy with.
I don't want you to have to wait 6 years to do the same!
Pitch and Prosper is laid out in a way that makes it really simple to follow. two masterclasses guide you through the two key steps in the pitching equation, with examples, templates, and step-by-step guides that hand hold you through the process.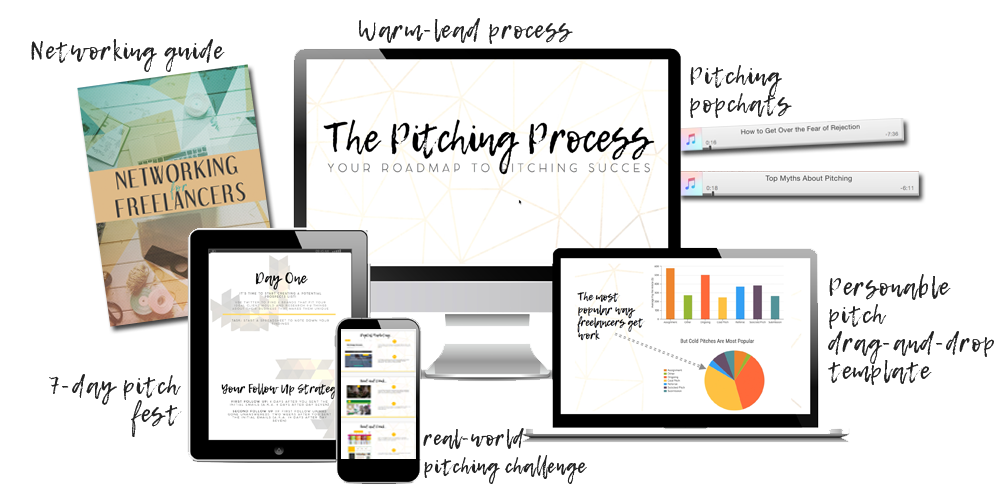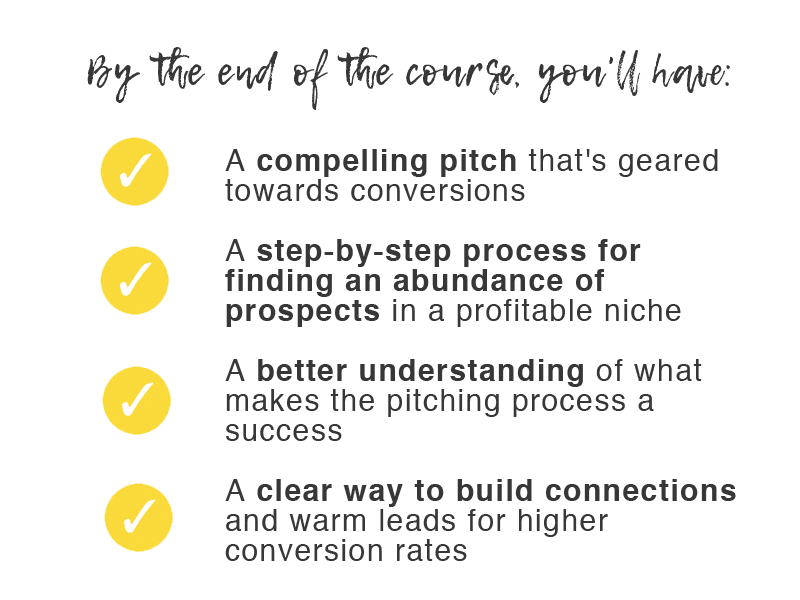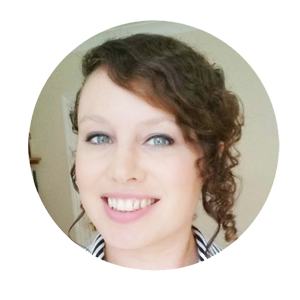 Hey, I'm Lizzie!
I've been the freelancer who's too scared to hit the send button on a pitch to my dream client.
I've been the freelancer who sent pitch after pitch after pitch and heard nothing but crickets in response.
I've been the freelancer who constantly questioned whether my pitch was any good.
But I got past that, and you can too!
When you enrol in the Pitch & Prosper program TODAY, you'll get:

Watch two actionable masterclasses that will show you exactly what goes into a high-converting pitch and how to find the right clients to send it to.
In the Perfect Your Pitch Masterclass, I'll break down the paragraphs every successful pitch needs and give you ready-to-use inspiration from other freelancers who have been there, done that, and created amazing ways to sell themselves.
In The Pitching Process Masterclass, I'll outline a no-brainer roadmap for finding your ideal clients and reaching out to them in a warm and friendly way (because spamming a stranger's inbox is a big, fat no-no).
Watch me walk through the exact step-by-step process I use every time I pitch a new client and replicate it for yourself.
By the end of the masterclass series, you'll have a shiny pitch you're proud of and a sure-fire system for reaching out to clients who won't be able to say no to your services. I'm also throwing in my go-to follow up strategy so you know exactly when to break the silence to increase your chances of getting the gig.

The hardest part about writing a pitch is not knowing if it's good enough.
I mean, there's been plenty of times I've not got the gig and questioned whether things would have been different if my pitch was… better.
Which is why in this part of the program, I'm going to set you a mini real-world challenge to create a pitch for a fictional company. I'll provide you with a list of brands to choose from, including vital information about them that you can weave into your pitch.
Your task is to craft a personalised pitch using the successful template I show you in the masterclasses for one of the companies. You'll send that straight to me, and I'll provide detailed feedback on what works and what could be better - we won't stop until we get you a winning pitch!

Sending that first pitch is hard. But once you get going, the fear starts fading away and you'll suddenly get a thrill from hitting "send".
After you've finished the masterclasses, you'll take part in a 7-day pitch fest where you'll focus on quality over quantity and handpick clients to send your newly polished pitch to.
You'll have a brand new challenge every day, where you'll be creating real-life connections with prospects and building up your client list from day one.
And the rest...
As well as all this good stuff, you'll get a printable checklist that you can run through every time to send a pitch to make sure it's the best it can be, and access to a series of audio recordings that give you quick-fire ways to get over the fear of pitching and get past the mistakes you keep making.

Course Curriculum
Welcome to Pitch & Prosper
Available in days
days after you enroll
Profitable Niche Planning
Available in days
days after you enroll
Frequently Asked Questions
When does the course start and finish?
The course starts now and never ends! It is a completely self-paced online course - you decide when you start and when you finish.
How long do I have access to the course?
How does lifetime access sound? After enrolling, you have unlimited access to this course for as long as you like - across any and all devices you own.
What if I am unhappy with the course?
We would never want you to be unhappy! If you are unsatisfied with your purchase, contact us in the first 30 days and we will give you a full refund.