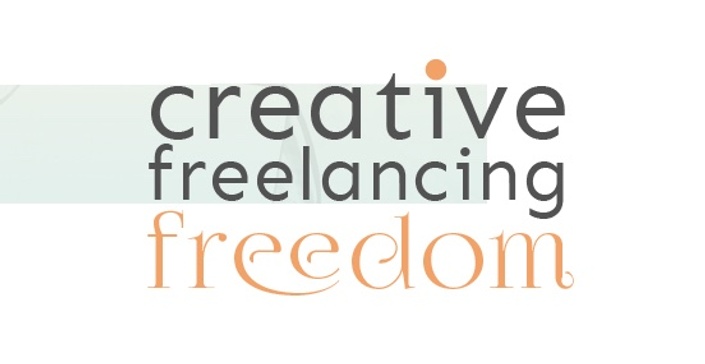 Creative Freelancing Freedom
The 4-Step System for Building a Profitable Freelance Business
Enroll in Course
You're sick of inconsistent income and busting your gut trying to get clients.
Every month you're hustling hard to make enough money and find enough people willing to pay you for your work.
You claw your way through one month, then have to start all over again the next. It's exhausting. It's scary. And it's not the way you want to live.
Maybe you've been sold the idea of freedom through freelancing, but at the moment you're working all hours under the sun just trying to scrape by.
What if I told you it didn't have to be like that? What if I told you there's a better way than living month to month, hoping you'll find enough clients to pay your bills?
I know exactly what it's like to feel disillusioned with freelancing and like you're never going to hit the big time
In Creative Freelancing Freedom, I'm giving you a successful step-by-step system so you can build and level-up your freelancing business.
More income and higher-quality clients. Sound good? You'll get:
✓ 4 separate modules that each walk you through a vital step in the process to becoming a successful freelancer with no money worries

✓ 24/7 access to a lively support group in FB where you can ask questions and get feedback on your progress

✓ Plug-and-play templates for pitching, networking, and blogging

✓ Actionable workbooks for each lesson that stop you procrastinating, help you do the work, and build your successful business

The Tried and Tested System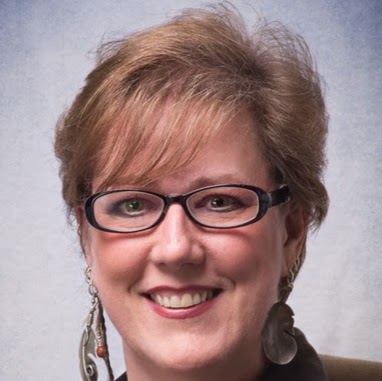 "You don't just lay out a list of what I need to do, but the details of HOW I can make it happen.
I feel so fortunate that I found your course, it has literally been a life-saver. I am grateful beyond words."
- Judith Docken, Creative Freelancing Freedom student (JudithDocken.com)
Back in 2014, I decided to ditch my day job and go freelance after yet another week wishing it was the weekend.
At that point I had no contacts, no experience, and no idea how I was going to pay my bills.
A few months in, I felt like I was on a hamster wheel trying to get on top of landing clients, completing work, and getting enough money in my bank account.
It all came to a head in mid 2015 when my Grandma fell really ill. I wanted to spend time with her but, at the back of my mind, I was fretting about bringing in enough money. I had to choose between hustling as hard as I had been to keep my freelance work ticking over, or taking the time to be there for my family.
The answer was a no-brainer. Family always come first.
My freelance work slipped and I barely scraped by for those few months. When it was time to "go back to work", I felt disillusioned with the freelancing world. I didn't want to take up my spot on the freelancing hamster wheel again, but I couldn't bear the thought of going back to a full-time job.
Spending time with my Grandma showed me that life is way too short to be doing something you don't enjoy or to spend 18 hours a day working your butt off and getting nothing in return.
I knew something had to change.
Fast forward 18 months and I've built a successful freelance business that lets me work on projects I LOVE, spend more time on my passions, and brings me 4x the income I earned in my full-time job.
It hasn't been an easy journey, but deciding to stick to freelancing and kicking the hamster wheel into the gutter was the best decision I ever made.
The best part?
I'm not special. There was no magic involved, no luck, and no special skills I whipped out of my arsenal to get me from where I was back then to where I am today.
You DON'T have to be special to be a successful freelancer, but you DO have to have a plan.
Creative Freelancing Freedom cuts through the crap out there and brings you an easy to action 4-step approach to building and running a successful freelance business.

Each module covers one step in the process from start to finish so you know exactly what to do next.
This isn't a series of blog posts wrapped up with a pretty bow on them, it's system that WORKS.
Take Sandy, who took a two week vacation this year without guilt or fear for the first time in ten years
Or LJ, whose favourite author reached out and asked her to write pieces for her blog (PAID, of course!)
Or Rachel, who had three clients lined up after JUST completing module one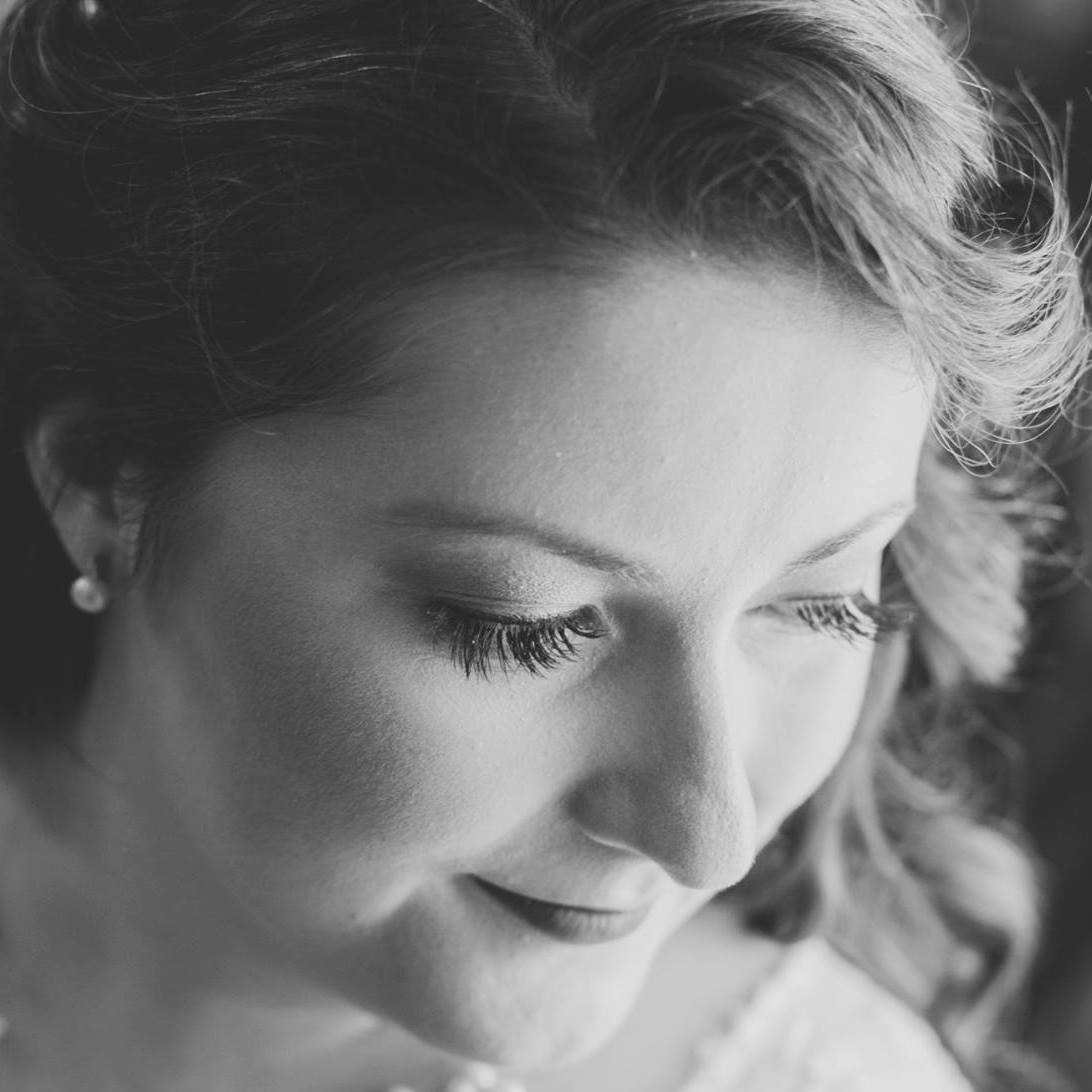 "Two months ago, after four years in the business, I was heavily reliant on content mills and at the mercy of their rates. Now, I have three big clients (picked them as I worked through your daily e-mails) with recurring work that keep me so busy that I don't have time for the content mills. And I'm getting better pay. And I'm enjoying the work because it's in my niche. And I finally feel confident about my writing."
- Sandy, Freelance Writer
Imagine if you could get booked out months in advance, not worry about work drying up, and get a consistently AWESOME income rolling into your bank account every single month.
What would that mean to you?
Would it mean leaving your miserable day job? Would it mean more time with the kids? Would it mean more freedom to travel to all those places you've always dreamed of?
Would it mean that, instead of sitting at your desk (at midnight, because you've been burning the candle at both ends) dreaming of accomplishing meaningful things in your life, you could actually be DOING those meaningful things?
Creative Freelancing Freedom is a highly actionable program that will help you get clients, create consistent income, and find success, freedom, and money through freelancing.
You'll get four in-depth, multimedia modules created solely for your success and freedom and 3 incredible limited-time bonuses.

Client Boost - a 30-minute training that will arm you with one simple technique for landing clients LITERALLY overnight
Your Easy-Peasy Freelancing Contract Template - Just drag and drop your details in to create a simple contract you can use for every client
The Ultimate Pitch Package - Plug and play pitch templates + 3 REAL-LIFE pitches that ACTUALLY work
Let's dig a little deeper and look at what makes Creative Freelancing Freedom different from the hundreds of other courses for freelancers out there (because, let's face it, there seems to be a new course for freelancers popping up every day).
Creative Freelancing Freedom is different because:
It champions accountability. An in-built community and monthly challenges will keep you on track, while the one-to-one reviews and homework will keep your eye on the prize
It cuts out the crap. It doesn't cover EVERYTHING you could EVER do as a freelancer. It hits the four VITAL things you need to do to create a profitable business, because we could all do without less overwhelm, right?
It takes you step-by-step through my winning four-pronged approach that's led me to a $5,000+ a month business and my students to land clients right away and quit their full-time jobs in less than a year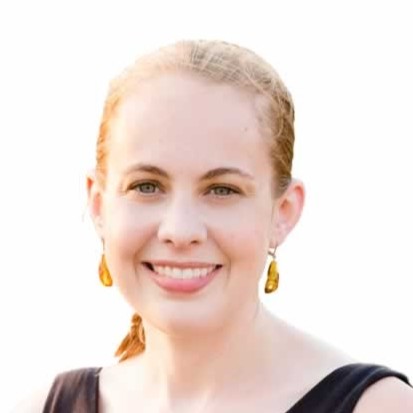 "Your course is fantastic.
Your advice is helpful, honest, and actionable. Your materials are really professional, and nothing is too overwhelming. You've done an amazing job breaking down all the facets of freelancing for people and making it seem achievable to get started! Amazing!"
- Emily McGee, Creative Freelancing Freedom student (My Adaptable Career)
The Four Step Approach to Building a Freelancing Business that Brings You Incredible Profit, Freedom, and Happines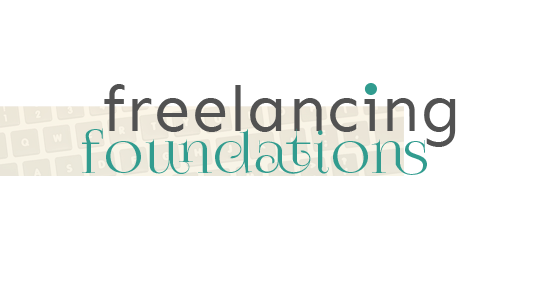 Module 1. Laying the foundations for success
Goals are the bread and butter of every successful freelancer's arsenal. In the first module, I'll guide you through serious goal setting and the practicalities of becoming a freelancer so you're legit and legal (and ready to rake in the dollars).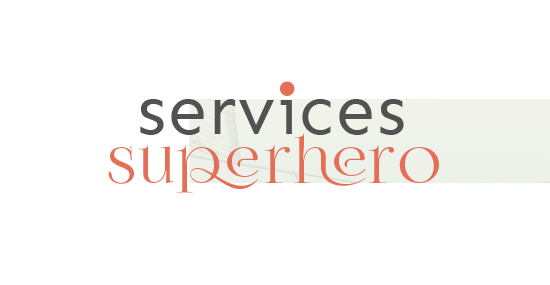 Module 2: Create Irresistible Services
The backbone of your business will be a set of services that clients go absolutely ga-ga for and that will have them lining up around the block.
In this module, I'll hand-hold you through the service selection process, showing you what you need to do to find that legendary service and how you can start selling it with a simple, one-page strategy.
By the end of the module, you'll have:
A deeper understanding of who you want to work with and where to find them
A foolproof system for uncovering what your clients ACTUALLY need (there's absolutely no guesswork involved here)
A set of services that you KNOW your clients absolutely can't say no to
A concrete message that shows clients why YOU'RE the freelancer they need (and why they should pay more for your services)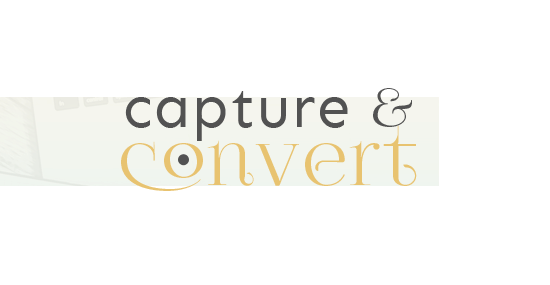 Module 3. Capture and convert clients
You don't have a business without clients - fact - and finding clients is the number one struggle all freelancers face. Throughout this module, I'll show you the 3 techniques you can tap into to find and land high-quality, high-paying clients every single week.
By the end of the module, you'll have:
3 unique and incredibly successful ways to find profitable clients (bye-bye content mills and job boards!)
A plan for attracting high-quality clients so you don't constantly have to be on the hunt (because that's what we're trying to avoid here)
Plug and play guides for networking, pitching, and blogging, the three cornerstones of any successful freelancing business
A high-converting website that sells your services on autopilot (so you can spend more time reading, writing, travelling, and with family)



Module 4. Master your marketing




Marketing is the bane of any freelancer's life, but this module makes it seem ridiculously easy - because the method I teach you is so simple you'll kick yourself for not having started it sooner.

During this module, I'll show you how to bring in a consistently GREAT income every month with a system you can replicate over and over again.

Marketing is no longer a mystery as you learn the 3 important things you need to have in place before you start your campaign and how to create consistency in your business so the work never dries up.

By the end of the module, you'll have:

The rock-solid foundations of your marketing strategy in place so you're ready to create a system that brings in clients and money every single month

A marketing blueprint and a month-by-month plan for growth (forget about stagnating, we're all about success here!)

A failsafe system you can tap into whenever the work runs thin so you can boost your income and get back on track overnight
Now, there are some HUGE misconceptions about what it takes to become a successful freelancer.
So here are a few things I want you to know before you buy Creative Freelancing Freedom:
You need to forget all the "tips and tricks" you've heard about becoming a freelancer from all sorts of sources around the web. You've probably got a whole swipe file of blog posts stored away showing you how to use Upwork and how to use job boards to land work, right? Creative Freelancing Freedom is an entire step-by-step system with a unique approach you've probably never seen before.
It takes time to become a successful freelancer. There's no such thing as an overnight success, but there's also no such thing as starting too soon. If you're ready to work hard and see major results, this is the program for you.
This is not a "get rich quick" scheme. There is not a single course out there that will help you become a millionaire overnight. Instead, Creative Freelancing Freedom will arm you with a actionable system you can start working on right away and that will position you for success.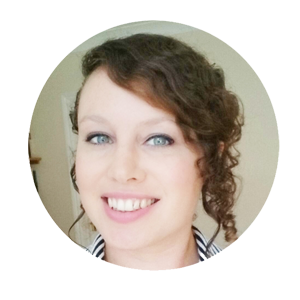 Hi, I'm Lizzie. Freelance writer and your personal cheerleader.
I started Wanderful World when I saw how many freelancers were struggling to find sense and success with all the content out there.
Over the past 2 years, I've worked with 50+ brands creating content for their audiences, and have built a $5,000+ a month business doing what I absolutely love - writing, all day, every day! Freelance writing is and always will be my #1 job, and I'm dedicated to keeping on top of my craft to better help you (basically, I walk the walk in order to talk the talk).
I want to show you it's possible to live a life away from the corporate world and still earn big. I've been there, and there's no reason you can't get there either. After helping over 100 freelancers get their businesses off the ground, I know exactly what your biggest fears and struggles are and EXACTLY how you can overcome them.
I'm ready to help you carve your freelancing path to success.
The question is: are you?
When you apply the system laid out in Creative Freelancing Freedom, you'll have more clarity about where you're heading, know exactly who to target, and strategically set your business up for long-term success.

✓ Find out what kind of goals you should be setting yourself (and why setting the wrong kind of goal will see your business go down the pan quicker than you can say "we went with someone else")

✓ Get a step-by-step process you can use time and time again to discover what your clients NEED and how to create a set of services they literally can't say no to
✓ Create a high-converting website that sells your services on autopilot (time to take that much-needed vacation!)
✓ Get plug and play guides to pitching, networking, and blogging so you know exactly what to say and when to land high-paying clients
✓ An easy-to-follow marketing blueprint that will make putting yourself out there so much easier (and way less scary!) than you ever thought possible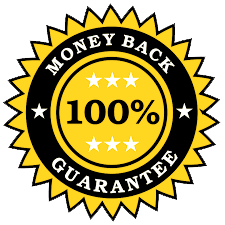 If you put Creative Freelancing Freedom into action and aren't satisfied with your results, I'll give you your money back (no questions asked).
I know there are so much products out there you might have regretted buying because the content has been less than stellar.
If you use the worksheets, implement all the strategies, and are still not satisfied with the results you're getting, I will happily refund you the entire price.
There is a catch, of course: I only ask that you do the work and try it out. Hard work is EVERYTHING when it comes to building a profitable freelance business, and simply signing up for the course and reading the material won't get you there. You need to actually action the systems and strategies.
Creative Freelancing Freedom is the perfect, action-based program for you if:
✓ You've been freelancing for 0-12 months and are finding it more difficult than you first thought to keep your income consistent and your client load up
✓ You're plodding along just fine in your business but want to take it to the next level. You want to increase your income and start working on more exciting projects that get you jumping out of bed in the morning
✓ You've thought about freelancing, have the skill you're going to sell ready, and want to dive right on in, but have no idea where to start
Course Curriculum
Module 1: Freelancing Foundations
Available in days
days after you enroll
Module 2: Services Superhero
Available in days
days after you enroll
Module 3: Capture and Convert
Available in days
days after you enroll
Frequently Asked Questions
When does the course start and finish?
The course starts now and never ends! It is a completely self-paced online course - you decide when you start and when you finish.
How long do I have access to the course?
How does lifetime access sound? After enrolling, you have unlimited access to this course for as long as you like - across any and all devices you own.
What if I am unhappy with the course?
We would never want you to be unhappy! If you are unsatisfied with your purchase, contact us in the first 30 days and we will give you a full refund.