Landing new clients is the hardest part about being a freelancer. FACT.
99% of freelancers don't know where to find QUALITY clients that they love working with. FACT.
Most freelancers are looking in the wrong place for work. FACT.
It's time to change that.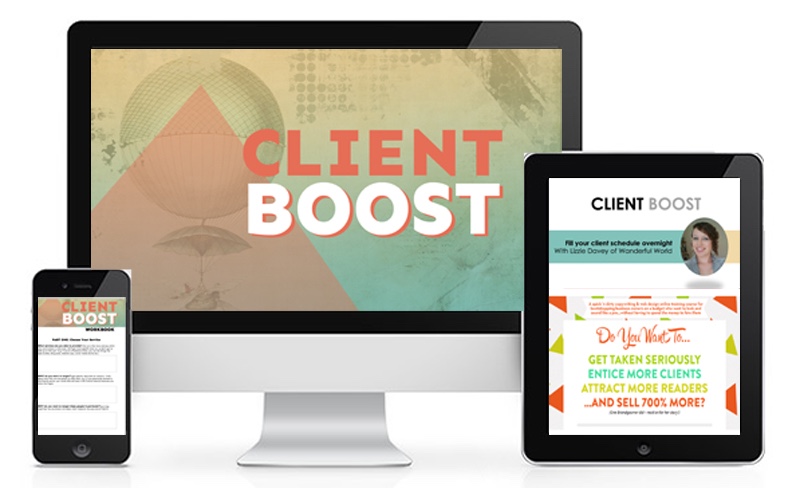 Client Boost is an extremely actionable one-off training session that outlines a simple and ridiculously effective way to land clients overnight (that's no exaggeration).
Forget bidding to the bottom on low-paying content mills. Forget wasting time backwards and forwards-ing with clients who don't value you. Forget scrabbling around trying to get enough money together at the end of the month.
In Client Boost, you'll learn:
This training is perfect if you need a boost in your client roster, if you're struggling to get clients at all, or if you're looking for a sound marketing tactic that's simple, effective, and works a charm every. single. time. No joke.
Complete with an in-depth workbook to put each step into action straight away, this successful strategy is all you need to grow your business overnight.